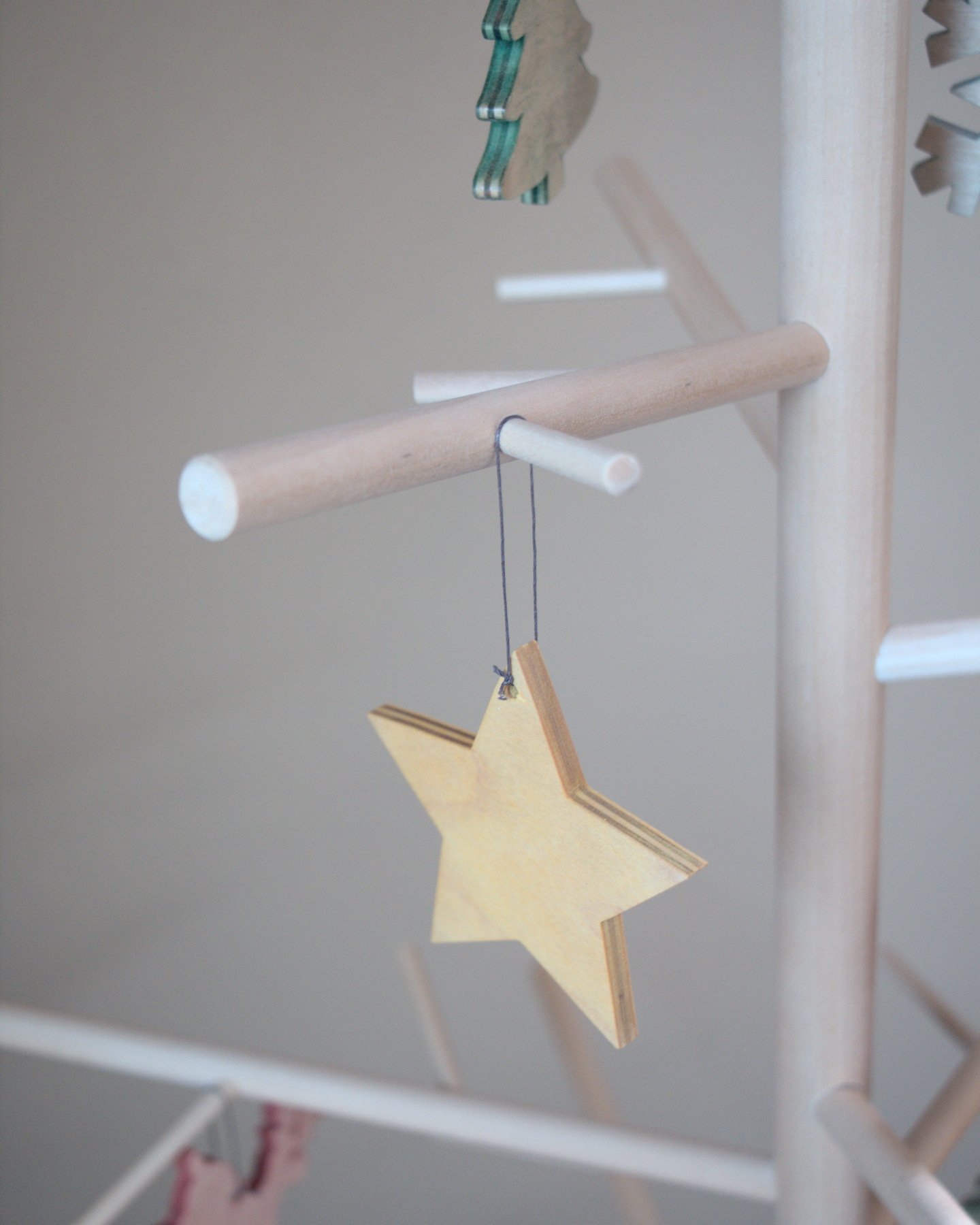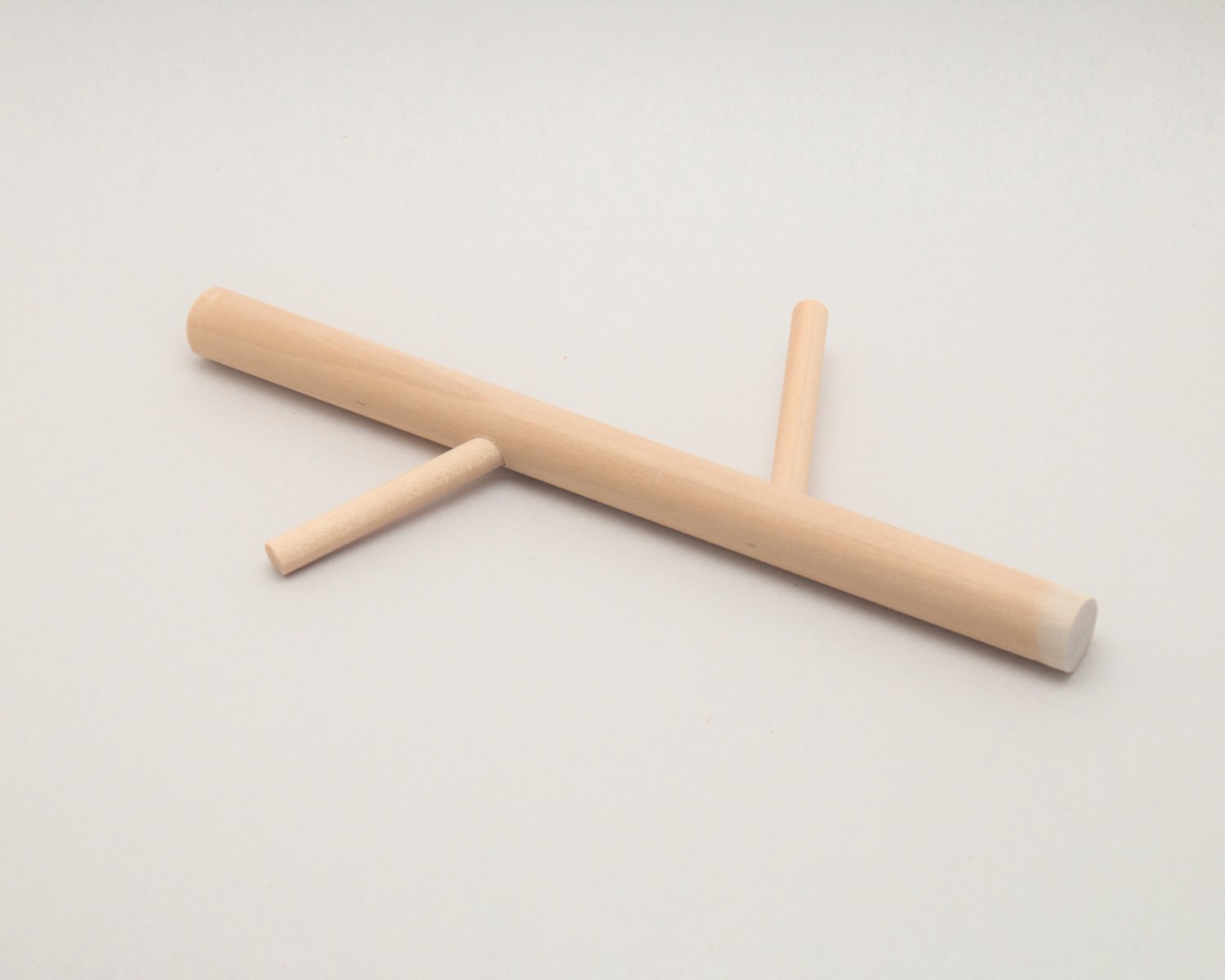 Wood Dowel Christmas Tree Pattern
Build a Christmas tree out of wooden dowels! This eco-friendly tree is fully organic, pet-safe, and can be enjoyed for many holiday seasons to come.

This tree can easily be made with only a hand saw and a drill, using standard 1", 1/2", and 1/4" dowels available from any home center. The tree stands 6 feet high, and is approximately 3 feet in diameter at its widest. The pattern includes a 3D star which can be cut on a scroll saw.

The pattern includes marking guides for accurately positioning each branch, and a guide for drilling the holes at a consistent angle and centered over the trunk dowel. Ornaments not included.